Do the demands and unsustainable pace of modern life have you feeling drained, disconnected, on edge, and yearning for something better?
I've got you! You're in the right place.
Hi! I'm Devon Ray Battaglia, MS, AHA, ACC, Integrative Health Expert, Ayurvedic Health Advisor, Holistic Coach, & Founder of The InnerSpark Method.
I teach people how simple and nourishing it can be to live in alignment with Nature's rhythms to boost resilience, overcome life's storms, improve their health and well being, and thrive with confidence and joy in all areas of their life!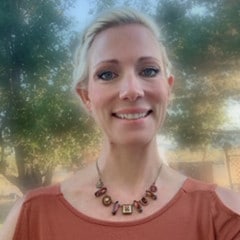 Nichole
"Working with Devon is a wonderful experience. She is always 100% present during every interaction. Deep down we all know what we need, and Devon was always there to support and help me clearly see the things that my subconscious already knew. We need that person to help bring forward the beliefs, feelings, ideas that are hiding deep inside and Devon did that for me.
Uncovering past trauma and fears and facing those head on worked best for me during this process. By doing this I am now more able to recognize when current behaviors are triggered by past trauma. I was also able to finally make headway on a project I've been working on for over a year and a half.
I'm so pleased with how I developed more insight into ME! And most importantly, how I developed love and compassion for myself by eliminating my personal limiting beliefs and recognizing when I'm beating myself up for not accomplishing what I want, but in fact honoring where I am in that moment."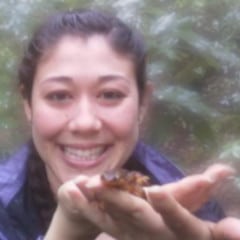 Alisha
"I am truly thankful for your guidance in showing me I am safe and I am worthy. That I matter. It has made so much of a difference for me. Just letting me know it's okay to be me, with all my crazy thoughts and curiosities. I wished I would have known these things as a child, but now is better than never. So thank you. Thank you for teaching me tools and lessons and walking with me while I find me. I am grateful beyond words."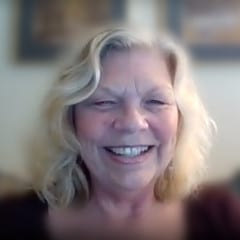 Carole
"I've completed both the nutrition and flower essence programs that Devon offers. Both experiences were – and I am NOT overstating – life changing! She meets you where you are and lovingly, non-judgmentally leads you to being your best you and to love the current you as you go.
If you've never tried essences, do yourself a favor and change that! No matter what baggage you're carrying (consciously and unconsciously) there is a flower that can help you release it. And there are flowers that can help you tap into and enhance the strengths you already possess.
I came to Devon with unresolved abandonment issues, emotional traumas, battered self-esteem, and feeling stuck in many areas (just the tip of the iceberg!). Our calls dealt with issues I knew I needed to tackle but also brought to light – thanks to Devon – pieces of the puzzle I wasn't consciously aware of… Devon was not only my biggest cheerleader and supporter, she was genuinely as excited as I was when these breakthroughs occurred."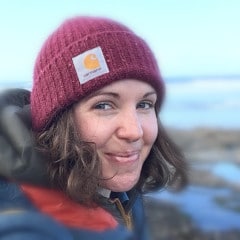 Sarah
"My biggest challenge when I began working with Devon was not knowing how to listen to my own body and feeling a lot of shame for being sensitive. After working with her, I have become mindful of my own needs and how I can tune in and give my body what it's asking for without a feeling that there's 'something wrong with me' or feeling guilty/worrying what others might think.
I'm accepting myself more and learning to work with and love my uniqueness.
The chats with Devon were brilliant. She challenged me without being pushy. She helped me to see things from another perspective and called me on my thought processes that weren't serving me. I now have an awareness to listen to my intuition and not to ignore it. My biggest a-ha is that the only person who can truly take care of me is me and the answer is 'within' not in yet another protocol."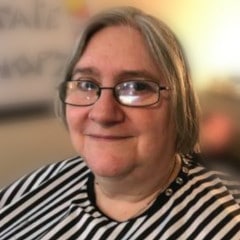 Kath
"With guidance and encouragement from Devon, I started to open up my world and explore who I really am. I have been going through what I like to call a 'transitional phase,' but kept getting stuck at the labels we are given, and indeed give ourselves. I made more progress in one week working with Devon than I have in 12 months. She is funny, honest, intuitive, inspirational and most importantly, motivational. I cannot recommend working with her highly enough. In a short time, she has become my sister, my friend and my go-to girl. If you are feeling stuck, overwhelmed or just want to learn, Devon is your girl."
Blessings of love and light.
About Devon Ray Battaglia
For much of my early life, I was on an endless quest to "fix" myself.
Before I was successfully able to live without burnout or being paralyzed by my deep-feeling and overthinking ways, I literally always felt like there was something deeply and fundamentally wrong with me – no matter what I did.
The truth is, for most of my life, I was sleepwalking and doing my best to stay numbed.
I thought life would always feel like something to "get through," and that I'd never get to be "one of them" – a phrase I secretly coined to describe those seemingly happy, well-adjusted, free-flowing womxn I envied.
I would try everything to finally "love" (or even just like) myself. 
I thought it was my body and if I could just "finally lose weight" to get my "best body"… 
I thought it was my diet and if I could just "eat clean" or eat more "superfoods"… 
I thought the solutions could be in my next relationship, my job, my education, a new trinket… 
I drank too much, felt trapped in my own body, resented my high sensitivity and introversion, had unhealthy relationships with food and men, and was weighed down heavily by the burdens of shame, trauma, addictions, physical health challenges, and more… 
And of course, I thought that the next "expert," or protocol, or program I sought would finally be the "answer" and I'd have that life changing "awakening"… 
I still felt totally lost, overwhelmed, frustrated, anxious, and exhausted. B-u-r-n-t-o-u-t.
Shortly after life handed me a MAJOR kick in the arse about a decade ago, I realized I could no longer continue in that way. And so I did not.
Now my mission is to help you live your true shame-free nature and confidently thrive in body, mind, and spirit without people-pleasing, self-sabotage, and burn out. 
My mission is to show you that there's nothing "wrong" with you, and there never has been.
My mission is to show you that your sensitivity is a gift, your body is your wisest teacher, your emotions have valuable information to share, your mind wants to collaborate with you (rather than run you), your energy is a very real part of you that needs tending, and above all, that Nature's rhythms are our blueprint for vital, whole living.
I am deeply passionate about cultivating the tools necessary to live authentically, vibrantly, and shamelessly as a Sensitive Soul – and sharing them with you.
Let's do this.